How to Find Cheap Airport Parking at Dallas Fort Worth Airport (DFW)
By Melissa Ruiz | 2023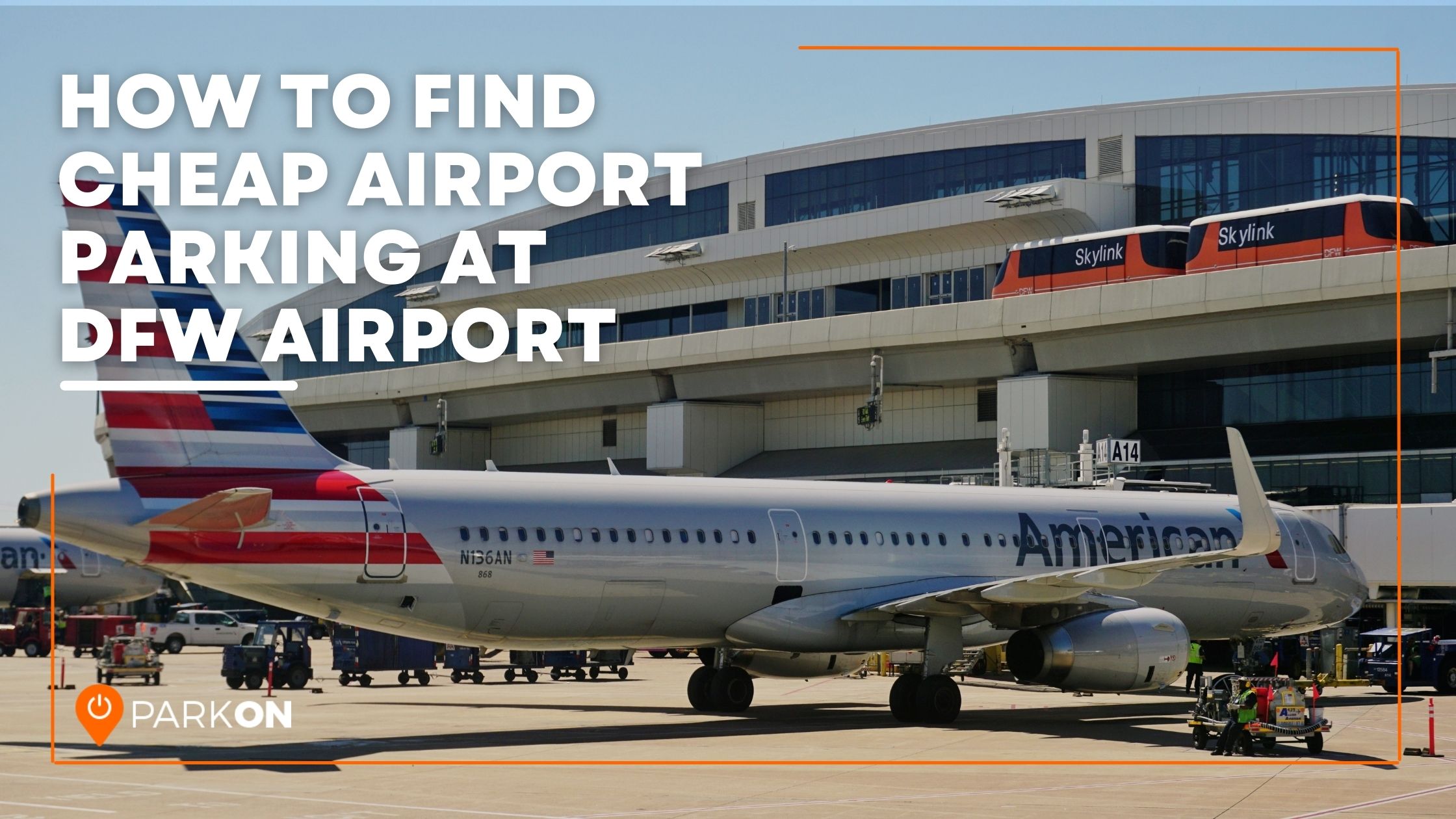 Traveling can be a stressful experience, and even more so when it comes to finding airport parking. The Dallas Fort Worth Airport (DFW) is no exception, as it remains one of the busiest airports in the United States. Finding suitable airport parking can be a daunting task, especially for travelers on a budget. But there are ways to cut costs on airport parking fees without compromising on parking security and convenience.
In this blog, we will highlight some simple and effective tips for finding cheap and secure airport parking at the Dallas Fort Worth Airport.
Use an Airport Parking Reservation Site
Are you familiar with popular platforms like Trivago, Priceline, and Expedia? These types of websites conveniently compile travel deals in one place. Similar sites also exist for airport parking reservations. They connect users with airport parking deals, and there are several at DFW Airport. Using an aggregator site is an excellent option for travelers looking to save significant money on parking fees.
Airport parking sites offer several alternative parking options just a few miles away from the airport. For example, you could reserve parking at a hotel near DFW for the duration of your trip, which can be a great and cheaper option.
The lots on these sites provide convenient shuttle services to and from the airport terminals. They generally also cost less than on-site airport parking, and some offer additional benefits such as covered parking and 24-hour security.
Take Advantage of Online Coupons and Promo Codes
You already know online booking can save you both time and money, but did you know you can bundle that with current deals and available promo codes? Many parking sites offer exclusive promotions, discounts, and coupons to new and existing customers.
You can save up to 25% on daily airport parking by using promo codes or joining a loyalty program. Furthermore, some offers even include complimentary amenities such as car washes and oil changes with your parking reservation.
Before making a reservation, search for ongoing deals at the desired parking lot. Remember to compare rates and discounts carefully before finalizing your booking.
Reserve Parking in Advance
Save money on airport parking fees with an advance or pre-booking. DFW Airport offers lower daily rates for pre-booked parking reservations compared to drive-up rates. This applies to parking at DFW Airport or at any parking service near the airport.
Supply and demand: a basic yet crucial principle. When traveling during peak seasons or holidays, remember to book your parking in advance. This way, you can secure competitive rates before prices increase due to limited availability and high demand.
Some online booking platforms also offer cheaper rates for early reservations. When you book ahead of time, you can customize your parking preferences, including selecting covered parking. Enjoy convenient and affordable airport parking with advance booking.
Consider Using Public Transit
Having immediate access to your car after a long trip certainly provides an advantage. However, take a moment to reflect and consider whether parking at the airport is truly necessary. Those traveling light and departing and arriving at sensible hours should consider this option.
Public transportation is a more affordable and environmentally-friendly alternative to driving yourself to the airport. You can take the Dallas Area Rapid Transit (DART) to DFW Airport's light rail station at Terminal A. Once at the terminal, you can move between terminals using the Skylink people mover.
The train runs every day, but be mindful of the hours of operation. If you do not live near a station, you can get dropped off or park your vehicle at nearby light rail or bus stations. To see more information on Orange Line connections and tips on handling your luggage on the train, visit DART's page on traveling to DFW Airport.
Join a Frequent Parker Program
Are you finding yourself flying out of DFW more frequently? Are you a business traveler? Consider joining a frequent parking program. Frequent Parker programs allow repeat customers to earn points for parking at select parking locations, and they can redeem their points for discounts or free parking.
Finding cheap airport parking at Dallas Fort Worth Airport can be easy if you know where to look. Options range from off-airport parking lots, online booking and promo codes, reserving ahead of time, public transit, and frequent parking programs. Whatever method you choose, make sure to do your research and choose the most secure and convenient parking option for you. Safe travels!