EWR Airport Parking Rate Guide
By Melissa Ruiz | 2023
Whether you're traveling for business or pleasure, knowing the cost of parking can help you budget accordingly so there are no surprises. Parking fees are often a major factor when it comes to air travel, and that's why we've put together this guide on parking rates at Newark Liberty International Airport (EWR).
There are three main parking lots at Newark Airport: Short-Term Parking A, Short-Term B & C, and Daily Parking P4. Additionally, the Economy Lot is located just northeast of the airport on Brewster Road.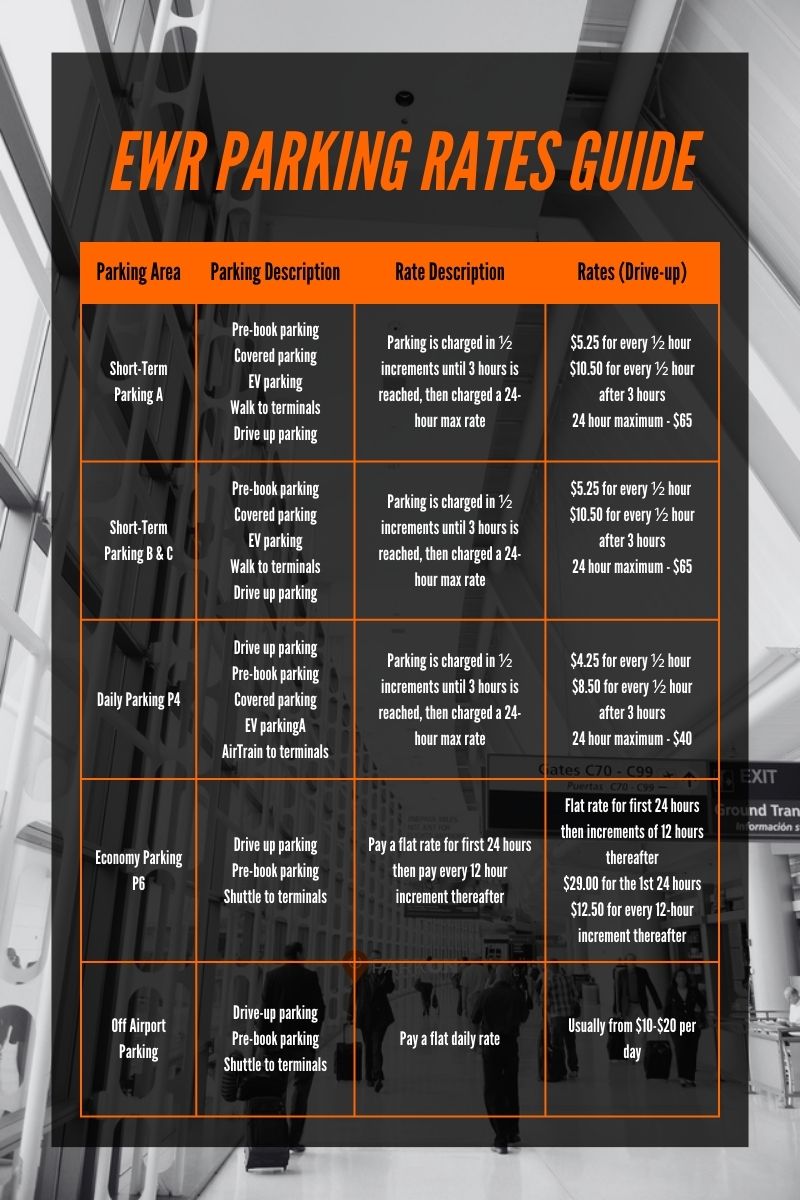 The parking rates and fee structures at Newark Liberty's Short-Term parking garages are the same. These facilities charge incrementally every half hour. The maximum daily rate for short-term parking is $65. Pre-booking is also possible, but it is charged per day, so it is only available for travelers who require a parking stay of at least 24 hours or more.
The Daily Parking Garage P4 is a bit more economical but has a similar fee structure in that you will be charged the half-hour increment, then the incremental charge goes up after 3 hours until cars reach a maximum stay of 24 hours. Similar to the short-term parking areas, prebooked parking is available but only applies to people who are planning to park at least for 24 hours. In other words, no pre-booked parking rates at half-hour increments are available.
The Economy Lot at Newark Airport is the most cost-effective option, with rates beginning at $29 per day. It is located a few minutes away from the terminal, and travelers can take advantage of the free shuttle service that goes back and forth every 10 minutes. It also has a pre-booking option that can help travelers save money by selecting their desired days and length of stay. For example, if you book for three days, you will be charged $63 instead of $87 per day. Below is a breakdown of what you can expect to pay: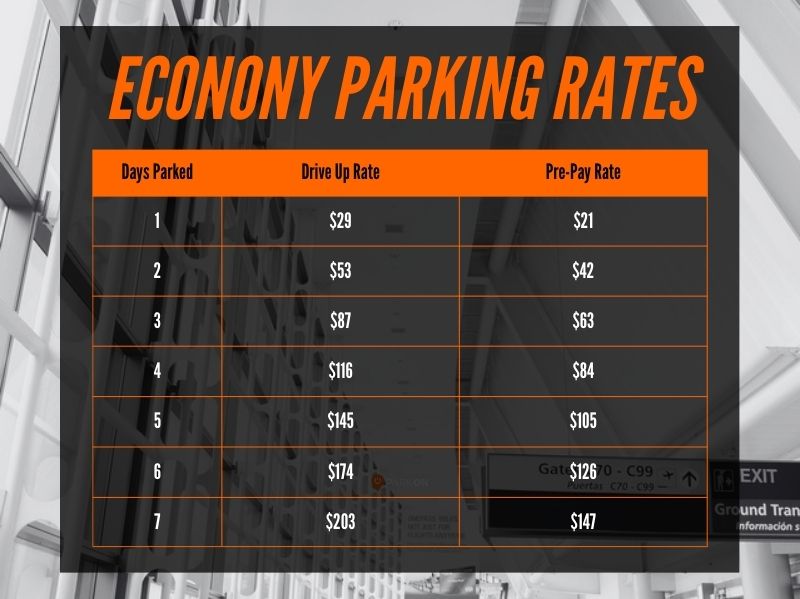 For even more savings, travelers can opt for long-term parking at off airport lots near Newark Airport. This could be a great alternative if you're looking to save money on your travels. Rates begin at $10 to $12 per day and include free shuttle service. Shuttle services are usually available 24 hours a day, 7 days a week. This option offers the greatest savings for people traveling but does require some additional time to get to the airport terminal.
No matter how long you plan on leaving your car in one of the airport's lots, it's important to keep in mind that these parking lot fees may change without any prior notice. Therefore, make sure to confirm the price before making your final decision so you can avoid any confusion upon your return!
Reserve Newark Airport Parking