How to Plan the Perfect (Budget Friendly) Family Getaway
By Adelyn Orfila | 2020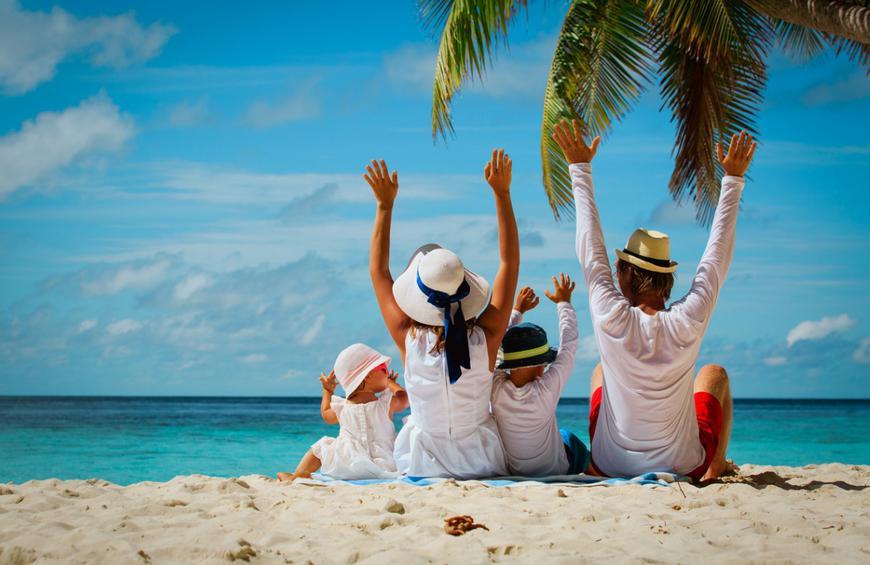 source: thedailymeal.com
So, it's the middle of winter and you're sitting at your desk daydreaming about your summer vacation. The kids will be out of school, the weather will be warm and sunny, and you'll have earned just enough miles on your credit card to take the entire family to a tropical island destination. The idea of just lounging in the sun, drinking your favorite cocktail with your significant other, and watching the kids play in the pool sounds straight out of a dream, but the thought of actually planning the logistics of it brings dark, rolling thunderclouds on the horizon. Times have changed since the last time you took a real vacation, and now you're not sure where to even begin. Luckily, us folks at ParkOn can help you plan the perfect family getaway in 7 simple steps!
1. Choose a destination that everyone will enjoy
Picking a destination can be stressful, but it's easily the most exciting part of planning any trip. There are many factors to consider when choosing a vacation destination. One main factor to consider is the age of your children or the children coming along with you. Are you traveling with toddlers or teenagers? Would they want to go somewhere adventurous or more relaxing? After deciding on what kind of trip you want to take that you think would be great for the entire family, then you can decide on the type of climate you wish to enjoy. Do you want a beachfront getaway or a picturesque mountain view? And last but definitely not least, is choosing somewhere that's always been on YOUR bucket list. Where is somewhere you and your significant other have been dreaming of going to but never got around to it? After finally choosing where you're going, now you can finally get down to business and plan.
2. Choose Travel Dates
After picking your family vacation destination, now it's time to select travel dates. This part might also be tricky if you, your significant other, and kids are all on different work and school schedules. Summer might make the most sense because the kids will be on vacation, but this is also the most popular time to travel. Peak travel times cause all rates to increase and hotel and flight availability to decrease. But, if you plan with enough time, you could snag some awesome deals. As soon as you decide on dates, whether it'd be off season or peak travel time, booking far in advance will definitely save you some dollars!
3. Book Your Airline Tickets
Once you've finalized where and what dates you're going on vacation, it's time to buy flight tickets. Airline tickets can easily be the most expensive part of any trip, and there's really no way around it because airlines rarely ever have any discounts or promotions going on. Luckily, over the years, savvy travelers have shared with the world the knowledge of how to score the best flight tickets and deals. Tuesdays, according to most travel bloggers and websites, are the best days to score airplane tickets. This is because U.S airlines begin sales that appear on their website on Monday night or Tuesday morning, and then other airlines want to compete with those prices and also lower their rates. This "sale" will run throughout the whole day then go back up on Wednesday. But don't get ahead of yourself! Always compare airlines and their prices; there might even be a better deal than the first one you saw. Compare and see what works best with your budget and travel needs. Unless you are truly dedicated to one airline and are a rewards member, booking flights with different airlines is normal and can save you tons!
Another tip to booking airline tickets is to buy them at just the perfect time. Buy them too early or too late and they will be expensive. The sweet spot for domestic flights is to buy them between 3 months to 30 days before your trip, and 11 ½ months to 5 ½ months for international flights. If you still want some reassurance as to when to purchase your tickets, websites like Kayak and apps like Hopper will alert you when the best time to buy your ticket is. Hopper will even send you a notification straight to your phone. It doesn't get any more convenient than that!
4. Find the Right Place to Stay
Nowadays, there are so many outlets to browse vacation accommodations. You can use aggregator sites such as Expedia or Travelocity, which provide you with a list of hotels at a discounted rate. Here at ParkOn we also offer a list of hotel options and packages. Another way to find the right place to stay is directly through the hotel's website. If you have a preferred hotel brand, booking directly through their website could easily save you some money, especially if you're a rewards member and have accumulated points with them over the course of your travels. There are also many all-inclusive hotels, which could make your travel plans much easier. All-inclusive hotels usually provide transportation to and from the airport, meal and drink packages, and even excursions you can do around town. Keep in mind, however, that all-inclusive stays are more expensive due to this convenience.
Another way to book accommodations is with AirBnb. AirBnb has taken up the travel industry by storm over the last few years; if you're not familiar with the site, it's basically a service where anyone can make their home available to rent to others for short periods of time. AirBnb is perfect for travelers who prefer a more authentic vacation experience. You can stay in unique places, such as a secluded cabin in the woods, an urban apartment downtown, or even a tiki style beach home. The options are endless on AirBnb. Whether you're more into room service and fresh towels or a place that feels like home, choosing where to stay will make all the difference in your vacation. Proximity is also very important, so I recommend mapping the hotels and houses you're interested in to see if they are close to places you want to visit during your travels.
5. Make an Itinerary
Once your dates, flights, and accommodations have been picked, now it's time for the real fun to begin! Making some kind of itinerary or guideline ahead of time is a great way to take the stress off finding activities to do once you get there. Whether you decided on a more relaxing or adventure-packed vacation, planning or researching is essential. When I'm flying to somewhere domestically, one of my favorite ways to look up unique activities to do is to search on Groupon. Groupon is a great way to find merchants and restaurants who offer activities, travels, goods and services at a discounted rate. From tours to spa days to restaurant vouchers, there is something to do for the entire family on Groupon. I always try to do a food tour wherever I go in the states to really envelop myself into a culture, and luckily there are always a few options to choose from on the site.
Review sites like Yelp and Trip Advisor will also be your best friend while researching things to do. Yelp is great for looking up restaurants and Trip Advisor for excursions. As for excursions, booking them ahead of time will save you tons of money, especially when flying internationally. A lot of vacation destinations live off tourism, so they will try to get every dollar they can and hike up their tour and excursion prices. A simple Google search can easily save you a lot. Let's say you want to go snorkeling in Cancun, just search "snorkeling excursions Cancun." Once your results appear, click the top 4 searches and compare their prices and reviews. Remember that too cheap might not be a good thing as well, so definitely read up on those reviews.
Once you've picked a few things to do, organize them by priority and days you'd like to do them. Remember to come prepared but always be realistic as well because not everything in life always goes as planned. Bad weather, cancelled flights, and other unfortunate circumstances are out of your control!
6. Pack Realistically… and With Enough Time
Traveling by yourself is easy. You know what to wear, what looks good on you, and how much underwear you'll be needing. Traveling with kids, however, that's a whole other story. If your kids are teenagers, they can pack by themselves but as a parent you still want to make sure they're not forgetting their toothbrush. But if your kids are still young, packing becomes a whole other mission. The best advice to give in this case is to just pack with enough time. Pack the kids first on one day, or even two days, and then pack your bags another day. Give yourself at least a week to pack everything, that way if you realize you're missing some items, you have the weekend to run to the store and buy them.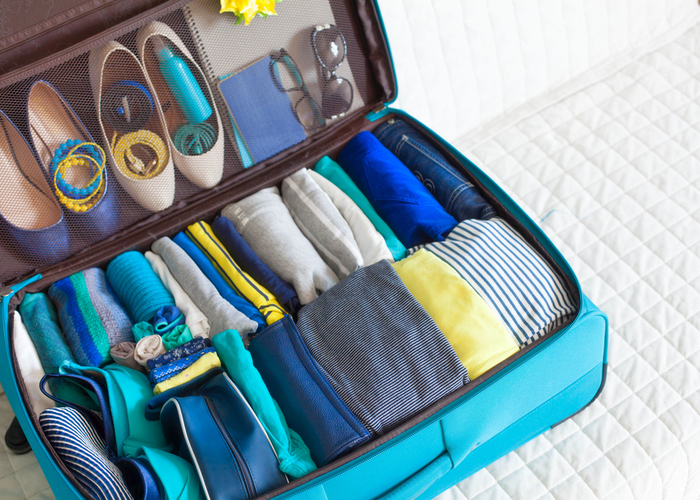 source: smartertraveler.com
7. Have fun!
After reading this article, you probably feel stressed, excited, and nervous to plan your perfect family getaway. Once you've planned everything, a weight will feel lifted off your shoulders and the research will pay off. You'll have so much fun with your family, planning the details will have been all worth it. So sit back, relax, and go enjoy your time with your loved ones!