The Rising Cost of LAX Parking: What Travelers Need to Know
By Melissa Ruiz | 2023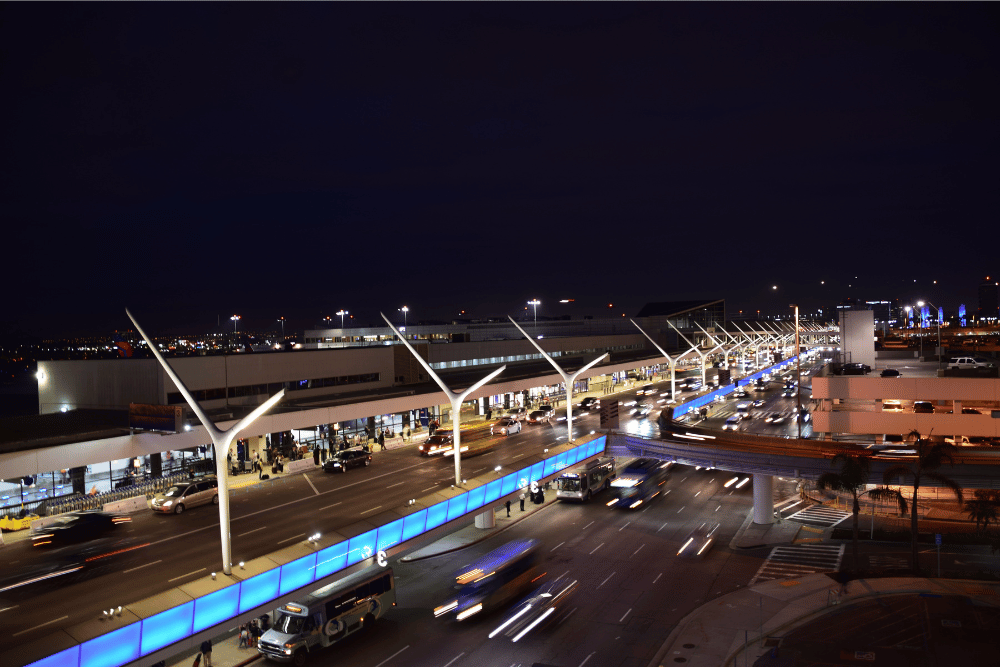 In 2022, more than 66 million people flew out of LAX in Los Angeles, which indicates the importance of this airport in U.S. travel. But recent price hikes have made on-site parking costs much less affordable for the average traveler.
A Glimpse at the New Rates
Parking at LAX has become a top concern for travelers since prices have gone up considerably. Back in 2022, the prices at LAX were $50 a day for terminal parking, $60 for premium, and $70 for valet. Economy was only $30 per day. (These prices are available through WayBack Machine, a website that provides snapshots of web pages over the years.)
According to the LAX website, the recent increase has seen terminal parking rates rise at LAX to $60 per day, marking a 20 percent spike since 2022. Economy parking now costs $35 per day. Premium parking costs $70, and valet services now cost $75 per day. Of course, there are plenty of good reasons why airports might need to raise prices, but any increase can make it tough for frequent fliers.
I wouldn't say that the outlook is entirely gloomy, though. Those who pre-book their parking are in for some relief, as these rates have dropped by around $10 on average. And for those who are willing to go a bit farther from the airport, off-site services have increased by only around 10 or 15 percent year over year. For example, here's a chart of the difference in pricing per day for parking at three different locations near LAX in 2023, 2022, and 2021:
Location
2023
2022
2021
Joe's Airport Parking
$24
$22
$20
QuikPark
$26
$23
$21
Hilton LAX
$13 self-parking,
$14 valet
$13 self-parking,
$25 valet
$13 self-parking,
valet closed
As you can see, the prices for self-parking at Joe's Airport Parking and QuikPark have increased by $2 and $3 respectively, from 2021 to 2023. The price for self-parking at Hilton LAX has remained the same, but the valet service is now available for considerably less. As you can see, these locations still offer a more affordable choice for many people.
Why the Sudden Surge in Prices?
Several factors might be driving these rising costs:
Airports have to change to accommodate more passengers as travel increases. This means they must invest in infrastructure, maintenance, and upgrades. Parking facilities are no exception. In addition, as demand increases, so do operational costs. The cost of keeping a large parking lot can increase due to various factors, such as security and utilities.
Lastly, more people are competing for parking spaces at LAX due to its growing popularity. Basic economics tells us that as demand rises and supply remains constant, prices tend to go up.
Affordable Parking: More Than Convenience
For many travelers, affordable parking isn't a luxury; it's a near-necessity. Many families with children or elderly individuals choose nearby parking for its convenience and safety. It's also true that busy business travelers and people with lots of luggage may also prefer nearby parking.
Thankfully, there are a few things that travelers can do to save money on parking at LAX. For example, you can book parking in advance, which typically provides lower rates. Alternatively, you can use off-site parking services. These are usually cheaper than airport parking and include shuttle service to and from terminals. Or you can take public transportation to LAX. This is often the most affordable option.
Here are some extra tips for finding affordable airport parking:
To make sure you're getting a good deal, compare prices from various parking providers. You can do this by searching online or calling around.
Be sure to ask about any discounts or special offers that may be available for longer parking stays.
If you are traveling more frequently, consider joining a parking rewards program to earn discounts and get better daily rates.
For trips that require an overnight stay at an airport hotel, check for park, sleep, and fly packages that include parking.
The farther from the terminal you are, the cheaper the parking is. Park at a remote lot off the airport with free shuttle transportation.
If you are traveling light, alone, or in a small group, consider taking public transportation to the airport instead of parking your car.
Final Thoughts
Seeing parking costs go up is discouraging, but travelers who stay informed and consider all options can often escape price hikes.