Save Money with DFW Airport Parking Promo Codes
By Melissa Ruiz | 2023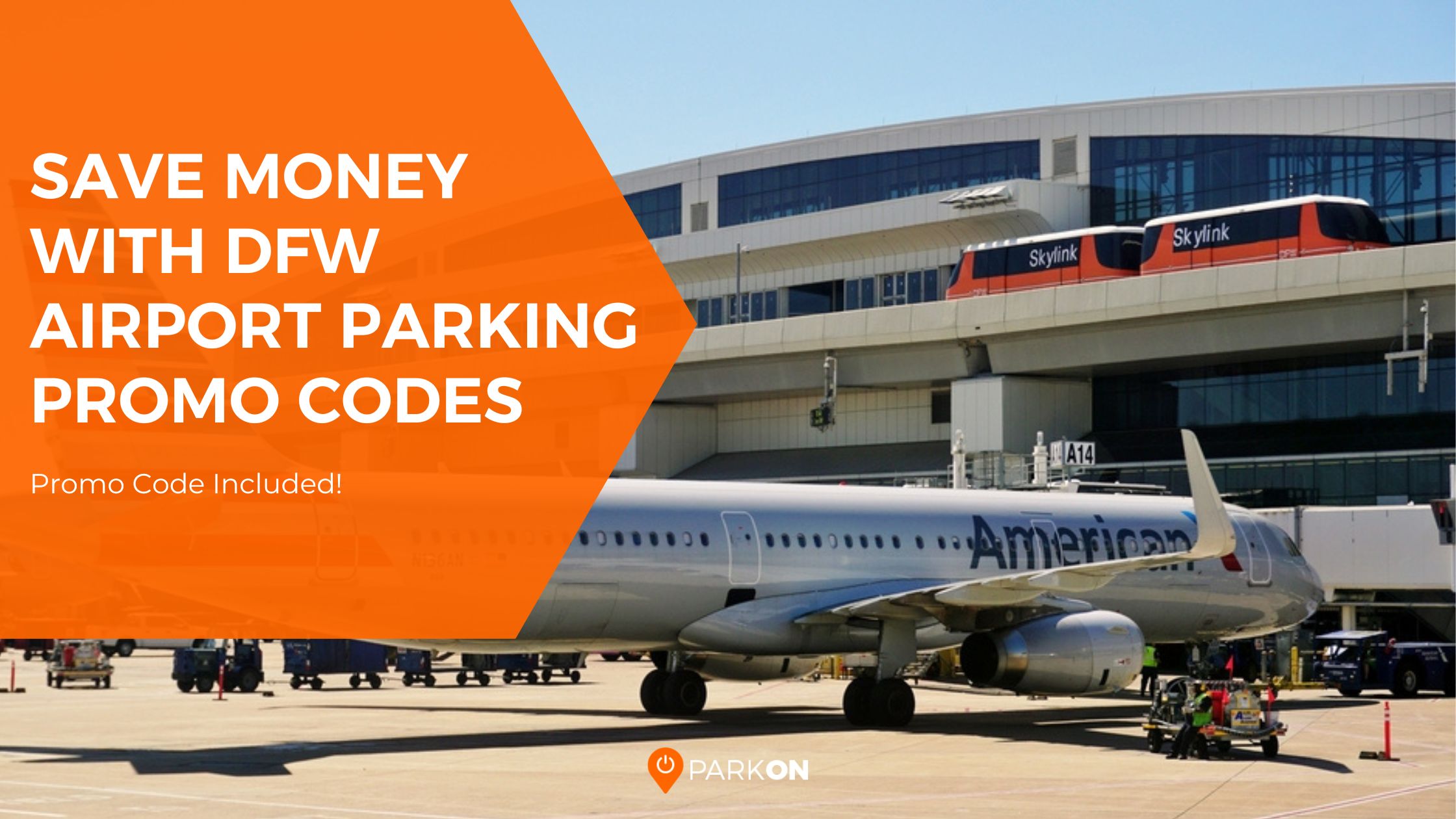 Are you looking to save money on your parking costs when flying out of DFW International Airport? If so, you've come to the right place! One of the easiest ways to get discounts on airport parking is by using a promo code. Promo codes are a great way to get discounts on airport parking because they can be directly applied to your daily parking fee at or near DFW Airport, resulting in a much more economical parking stay. In this article, we'll explain how to find promo codes and how to use them so that you can start saving money on your next trip.
DFW Airport parking costs can vary widely depending on the lot used and the length of time you need to park. Some lots may require a flat fee for daily parking, but many offer a discounted rate for longer stays. On average, expect to pay anywhere from $10 to $25 per day for standard parking, but if you use one of the DFW Airport Parking Promo Codes, you can get deep discounts on these fees. With the right promo code, you can save up to 30% off the normal daily parking rate.
Promo codes can be found from various sources, such as third-party coupon sites or even directly from companies that offer parking services at DFW. Look for special promotional codes online. Many websites, such as CouponChief and RetailMeNot, offer exclusive discounts and promo codes that can be used when booking your airport parking spot at DFW Airport. To find these deals, simply search "DFW Airport Promo Codes" online and see what you can find. ParkON currently has a promo code specifically for airport lots near DFW airport. With this code, you can save up to 20% off your total parking fees. Keep reading ahead for promo code details.
Additionally, you can join loyalty programs to make it even easier to get a coupon code. Some companies offer loyalty programs that provide discounts to frequent travelers who use their airport parking services on a regular basis. Be sure to check out what loyalty programs your favorite DFW airport lot has available before making your reservation—you may be eligible for a discount!
When you come across a promo code for DFW Airport Parking, simply enter it during checkout to apply the discount. Alternatively, some sites, like ParkON for example, will have you enter the code when you initiate a search so that you may see the savings instantly applied. The savings amount will vary depending on the code, but can range anywhere from 10% off up to 50% off. Be sure to read the terms and conditions of each code so you know exactly how much you'll save and make sure that it applies to your desired dates of travel. Promo codes usually last for a period of time and can have restrictions.
By following these promo code tips, you could potentially save big on your next DFW Airport parking service. Make sure to plan ahead and look out for special deals online before leaving home! As mentioned earlier in the article, ParkON has a great promo code available. Take advantage of this opportunity and get your DFW Airport parking savings today! Just enter DFWDEAL on our homepage when initiating a parking search and save on your next trip. There are no blackout dates and no restrictions. Don't miss out - use our promo code before it's gone!