Top SeaTac Hotels with Airport Parking
By Melissa Ruiz | 2023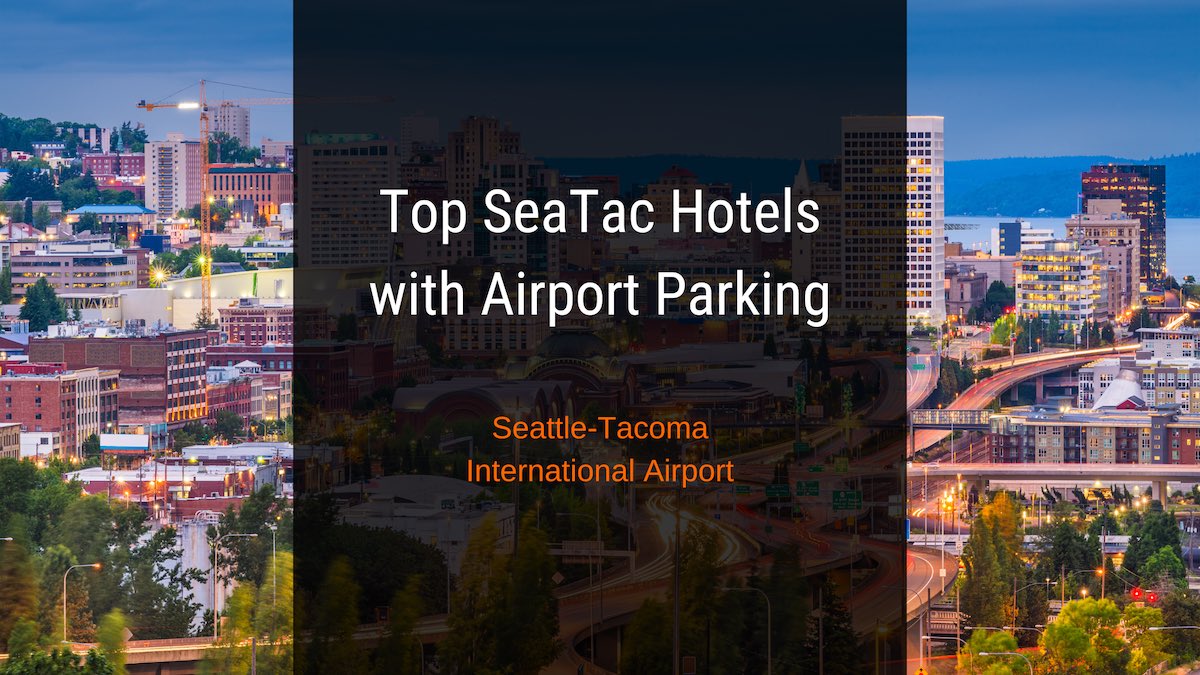 Are you planning a trip and need convenient and affordable parking near SeaTac Airport? Instead of paying the high rates at Seattle Airport, there are nearby hotels that offer long-term parking for cheap.
In this blog post, we will explore the top SeaTac hotels that offer parking for airport travelers. Whether you're flying for business or pleasure, these hotels provide a convenient and stress-free solution for parking your car while you're away.
These lower parking rates are not just for hotel guests. Anyone searching for a secure and affordable parking service can reserve a parking space. Say goodbye to the hassle of finding parking at the airport and enjoy competitive daily rates at one of these hotels.
Benefits of Parking at a SeaTac Airport Hotel
Convenient Location
Close proximity to SeaTac Airport and Link Light Rail
Free shuttle service to and from SeaTac terminals
Easy access to SR-99, I-5, and SR-518
Cost Savings
Affordable rates for hotel stays and parking
Avoid expensive airport parking fees
Get cheap airport parking without having to stay overnight
Peace of Mind
Secure parking facilities with surveillance cameras
Cars are accessible 24/7 with round-the-clock staff availability
Option for covered parking to protect your vehicle from the elements
Top SeaTac Hotels with Parking
When it comes to finding a convenient place to park your vehicle while traveling from SeaTac Airport, look no further than the top SeaTac hotels with airport parking. These hotels not only provide secure parking facilities with surveillance cameras but also offer 24/7 staff availability to ensure your peace of mind. Additionally, you'll have the option of covered parking to protect your vehicle from the elements. Let's explore some of the best SeaTac hotels with parking options that will make your travel experience hassle-free.
Seattle Airport Marriott
Conveniently located half a mile from SeaTac Airport
Complimentary shuttle service every 15 minutes
Secure parking facilities with 24/7 surveillance
Outdoor self-parking with luggage assistance
Hilton Seattle Airport
Walking distance to the airport's Light Rail Station
Shuttle service to and from SeaTac Airport is available 24/7
Covered self-parking available
The shuttle runs 24 hours a day
EV charging stations
Hilton Garden Inn
Close proximity to SeaTac Airport with 24/7 shuttle service
Secure parking facilities with onsite staff availability
Covered self-parking available
Competitive daily rates and great value
Any of these hotels are good options if you want to stay at an airport hotel before or after your flight. To make their trip more convenient, many travelers choose an overnight stay. They might want to stay close to the airport because they have an early or late flight. However, you are not required to be a hotel guest to park at any of the hotels mentioned above.
How to Book Airport Parking at SeaTac Hotel
Online Reservations with ParkON
Navigate to our Seattle Airport Parking page
Enter your travel dates and select the option for parking
Compare rates and amenities to find the best option for you
Complete the booking process and receive a confirmation email
Conclusion
When traveling through SeaTac Airport, choosing a hotel with parking can make your trip much more convenient and cost-effective. With the benefits of a convenient location, cost savings, and peace of mind, these hotels offer a great solution for airport travelers. Take the stress out of finding parking at the airport and enjoy the affordable park and fly options at one of these SeaTac hotels. Book your hotel with parking today and start your trip off on the right foot.