Savor the Journey: Top Restaurants at SeaTac Airport
By Melissa Ruiz | 2023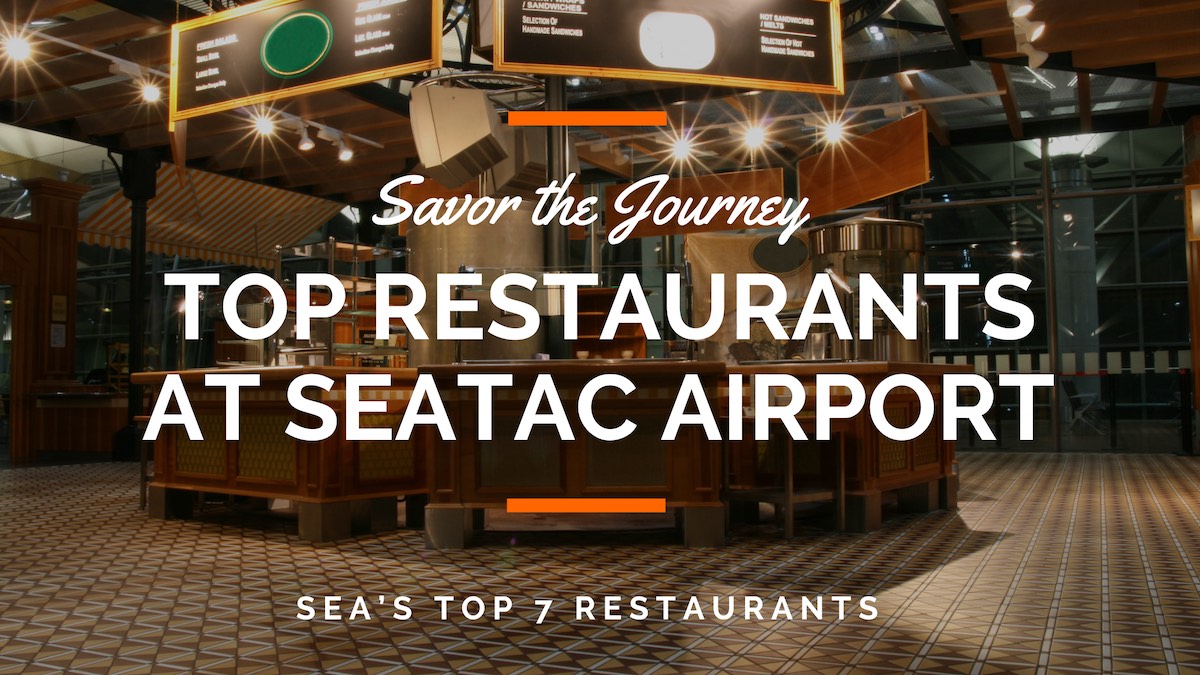 Whether you're embarking on an adventure or returning from a business trip, SeaTac Airport is often a bustling hub on your journey. Amidst the hustle and bustle, you might find yourself in need of a hearty meal or a quick snack.
Fortunately, SeaTac is home to a variety of restaurants that offer a range of culinary delights. From quick grab-and-go options to relaxed sit-down eateries, there's a taste for every traveler at SeaTac Airport. Let's explore some of the top restaurants that make your wait at the airport a delightful experience.
Beecher's Handmade Cheese
Kickstart your gastronomic journey at Beecher's Handmade Cheese. Known for its artisanal cheeses and hearty mac 'n' cheese, this spot is a cheese lover's paradise. Don't forget to grab a signature grilled cheese sandwich that will melt in your mouth! Find Beacher's Handmade Cheese near Gate C3.
Ballard's Brew Hall
Craving some seafood before your flight? Anthony's Restaurant is your go-to place. Offering a range of fresh seafood options accompanied by a serene view of the runway, it's a relaxing spot to enjoy a meal amidst the airport hustle.
Caffe D'arte
For coffee aficionados, Caffe D'arte is a little Italian haven. Sip on a meticulously brewed espresso or enjoy a light snack. The quaint ambiance is perfect for unwinding or catching up on some reading before your flight.
Rel'Lish Burger Lounge
Who doesn't love a good burger? The Rel'Lish Burger Lounge is a great place to have a cocktail or enjoy a juicy, handcrafted burger in a comfortable restaurant-style setting. When in a hurry, browse the grab-and-go options from Casey's Dish D'Lish case. Offering a range of northwest-style sandwiches, salads, and snacks, it's a healthy traveler's delight.
Manchu WOK
Dive into fast and fresh Chinese food with its mix of Cantonese and Szechwan-style cuisine. You can build a WOK Box with your favorite takeout classics. Their boxes are popular picks and can be customized with rice or noodles. Manchu WOK is near Gate A4.
Lucky Louie Fish Shack
Experience a taste of the Pacific Northwest at Lucky Louie Fish Shack. Their fish and chips are a crowd favorite, embodying the essence of Seattle's vibrant culinary scene.
Pallino
This Italian Pastaria has been serving up pizza, pasta, salads, and sandwiches at SEA since 1999. Have a sweet tooth? Try the cannoli. Want pizza for breakfast? They are serving it up all day. Find Pallino's at Central Terminal.
Traveler's Tip
The offerings at SeaTac Airport are as diverse as the destinations it connects to. It's always a good idea to check the latest operating hours of these restaurants, as they might vary.
Whether you are starting your journey or having a layover at SeaTac, it doesn't have to be a mundane wait. With an array of dining options, you can savor delicious meals and make the most of your time before jetting off to your next destination. So the next time you find yourself at SeaTac Airport, be sure to explore the culinary delights awaiting you!