SFO Airport Parking Guide
By Melissa Ruiz | 2023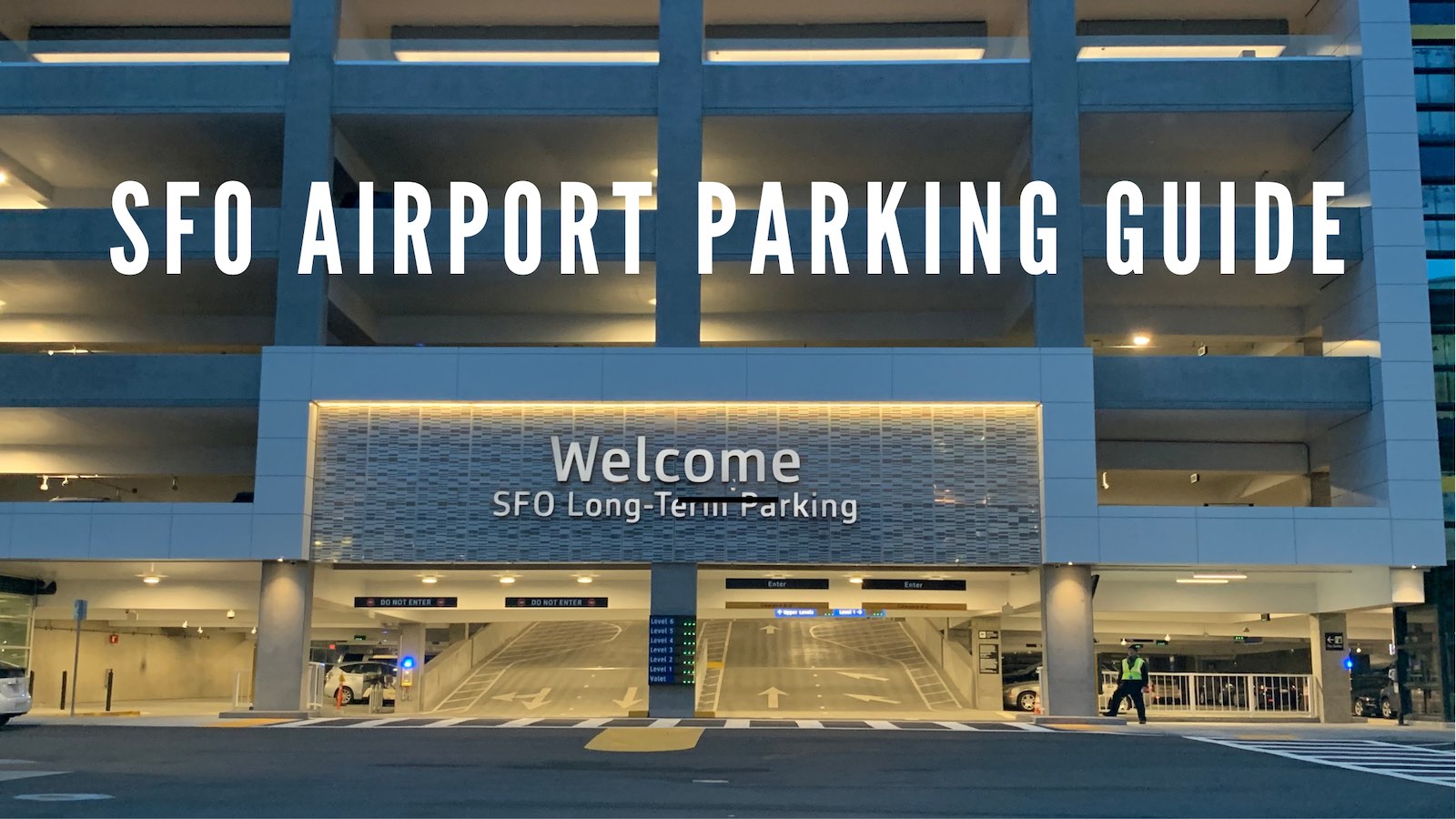 Are you preparing to depart from San Francisco International Airport? Or perhaps you need to pick someone up and need information on SFO parking. No matter what, knowing what your San Francisco Airport parking options are ahead of time will make it a lot easier to find a spot at the airport.
Depending on the kind of parking you require, you can find it either on-site, at one of the airport's parking lots, or off-site, at a nearby parking lot with shuttle service. We will go over all of the parking options, prices, and other parking details available for SFO airport.
On-site Parking at SFO
There are several on-site parking options at San Francisco International Airport, including the Domestic Parking Garage, two International Parking Garages (A and G), and the Long Term Parking Garage. For super-fast access to the terminals, there is a "ParkFAST" designated parking area within the Domestic Parking Garage that can be reserved in advance.
Airports are increasingly incorporating pre-paid parking booking systems to improve their parking services. Now, travelers and airport visitors have two options for parking: drive up and find a spot, or book a space in advance online.
How to Book Parking at SFO
While arriving by car usually works out, reserving a pre-paid parking space does have advantages. Finding a parking spot and arriving at the terminals on time can be stressful, but reserving a space can help. For those who choose to book pre-paid parking online, SFO occasionally offers flash sales on parking rates. You will need to have some parking details on hand:
Entry and exit dates: The dates you plan to depart and arrive back at the airport.
Entry and exit times: The time you plan to arrive at the airport and time you plan to make it back to your vehicle after arriving.
Terminal: This can be the terminal you are departing from or the terminal you are arriving back to.
You must make a reservation for paid parking at the airport at least two hours before you are due to arrive. To make an online reservation, go to FlySFO's official parking page.
Domestic Parking Garage
The Domestic Parking Garage at SFO is conveniently situated in the middle of the airport. This is the best place to park if you want to be close to the terminals. While overnight parking is permitted, short-term travelers or hourly visitors who are picking up or dropping off domestic travelers should use this parking option. The Domestic Parking Garage offers covered parking, but be aware that there is a 6'6" height restriction. Rates begin at $2 every 15 minutes. The price is $36 per 24 hours when cars reach their maximum daily rate.
International Parking Garages
Next to the international terminal at SFO are two international parking garages. For people leaving from A gates, International Terminal Garage A is the best choice. International Terminal Garage G will be the closest to those gates and the terminal for passengers leaving from G gates. Use the pedestrian walkways to get from the International Garage to the international terminals.
SFO Long-Term Parking
The long-term parking areas at SFO offer the cheapest parking at the airport. People must take the AirTrain Blue line to get to the airport from long-term parking because it is not directly connected to the terminals. The AirTrain station is on the 5th floor of the long-term parking garage and is open all day, every day.
Long-term parking consists of two parking facilities and an open-air surface lot. The height limitations vary between the garages. Garage 2 and the surface lot are your best bets if you have a tall vehicle. Below are the exact height clearances for each on-site long-term garage.
Garage 1 - Maximum Clearance Height is 6'10"
Garage 2 - Maximum Clearance Height is 8'2"
SFO Parking Rates
Domestic Parking - $2 per 15 minutes and a $36 max per 24 hours
ParkFAST - $2 per 15 minutes and a $40 max per 24 hours
International Parking - $2 per 15 minutes and a $36 max per 24 hours
Long-Term Parking: $2 per 15 minutes and a $25 max per 24 hours; $21 max per 24 hours for pre-booked parking.
Off-Site Parking Lots for Long-Term Parking at SFO
Using an off-airport parking lot is a great solution for the budget-conscious traveler or for travelers who want to eliminate the stress of finding a parking space. There are several parking lots close to SFO that offer free shuttle service to the curbside of the terminal 24 hours a day.
If you intend to park at the airport for an extended period of time, compare daily parking costs at a few of the off-site lots. You can save a lot of money by using independent airport parking lots when traveling. Some highly rated lots include:
Off-site parking also includes airport hotels with parking services. If you have an early morning flight or will arrive back at a very late hour, an overnight stay may be a good idea. Hotels like the Crowne Plaza SFO and Aloft San Francisco have parking services with free transportation to the airport. You don't have to be a guest at either of the two hotels mentioned to use their great airport parking rates and valet services.
It can be difficult to choose the best off-airport parking lot. ParkON is an off-airport parking reservation site that works with the best parking lots in the San Francisco Airport area. Visit the SFO Parking page to start a parking search to see which lots are open. ParkON will display the parking lots that have availability based on the dates entered. View the locations of the parking lots and compare daily rates, amenities, and reviews. You can quickly and securely make a reservation online once you've found the ideal lot.
Additional SFO Airport Parking Information
Is there accessible parking at San Francisco Airport?
Yes, there is accessible parking available in the Domestic Garage, both International Garages, and the Long-Term parking lot. Accessible vehicles must display a disabled parking placard, a disabled veteran license plate, or a disabled person license plate.
Where are the electric vehicle parking stalls at SFO?
There are EV charging stations in the first level of the domestic Garage, the second level of International Garage A, and Long Term Garage 2.
Does SFO have a Cell Phone Waiting Lot?
Yes, the cell phone waiting lot for SFO Airport is located at North McDonnell Rd. and San Bruno Ave. Cars can wait in this lot for 60 minutes and must not leave left unattended.
Helpful Resources: