Airport Parking: Which Type is Best for Your Travel Plans?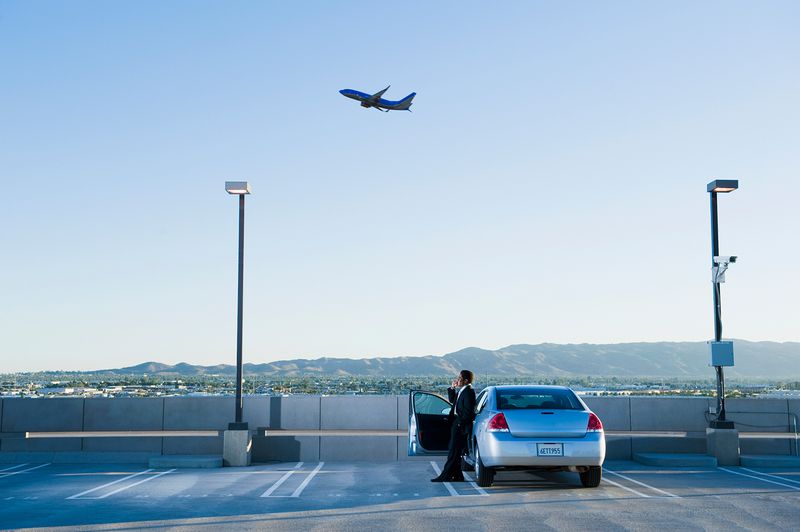 source: Dave and Les Jacobs/Getty Images
Traveling, whether leisurely or for business, can either be a stroll on the beach or a hectic experience. With help from us travel experts at ParkOn, we'll ensure your experience is easy like Sunday morning. There are many factors to take into account when it comes to traveling. Some of them include how long you're traveling for, what to pack, how many suitcases to bring, how you'll spend any downtime at the airport (including taking advantage of airport amenities and airline lounges), and how you're getting to and from the airport. Getting there can be the most difficult part of your travel experience, and figuring out what to do can be stressful, time consuming, and can rack up the travel bill. The first element when it comes to deciding how to get to the airport is to see how far you live from there. In a city like Los Angeles, even if you live just 10 miles away from LAX, a rideshare round trip could cost you around $60-$70, and probably even more if there is a surcharge during peak traffic times. Depending on the length of your trip, you'll probably decide it's best just to drive your vehicle and park. Options have expanded over the years and there are now many options you can choose from. Depending on your length of stay and where you're traveling from will play a big role in what type of airport parking you'd like to use - including short-term, long-term, valet, and off-site. At most medium to larger sized airports, these are the main options:
Short-Term Lots
If you are the traveler, short-term lots make no difference to you, because these lots are reserved for people who are dropping off or picking someone up and want to get out of their vehicle to stay with them until they depart or greet them when they land. These lots are convenient but come at a high cost. They are located close to the terminals and are easy to get to. So, if you are opting for a loved one to drop you off and would like to spend some time with them before you leave, short-term lots are the way to go.
Daily Parking
Daily parking is available at all airports. Daily lots and garages are typically charged by the hour, and if there's an overage they will charge a full 24 hours plus however many hours thereafter. These garages are located inside the airport and for the most part connected to the terminals. Daily parking is convenient, but it is still very expensive. Below is the rate per day for some major U.S airport terminal lots and garages:
Atlanta (ATL): $9
Baltimore/Washington: (BWI): $22
Chicago O'Hare (ORD): $10-$40
Dallas Fort Worth (DFW): $24
Indianapolis (IND): $20
Los Angeles (LAX): $40
Miami (MIA): $17
Nashville (BNA): $18
New York Kennedy (JFK): $18
New York La Guardia (LGA): $39
Newark (EWR): $18
Orlando (MCO): $17
Phoenix (PHX): $25
Portland: (PDX): $10
San Francisco (SFO): $18
Seattle: (SEA): $28
Washington Reagan (DCA): $25
Long-Term
Long term parking is almost the same as daily, the main difference being the price and maybe location. Some airports use the same garages and lots for long-term parking as they do for daily, but others do have separate satellite lots located not too far away that require shuttle transportation. In these instances, the rates may be less than the regular daily rate. Every airport is different when it comes to what they consider "long-term." To find out what your airport considers long term and the different rates, visit their official website.
Valet
Valet is definitely the most convenient option when it comes to airport parking. In some major cities, valet can be reserved ahead of time. Expect to pay for the convenience of just getting out of your car right outside your terminal entrance and having your car stationed for you. Valet prices can be anywhere between $10-$15 more per day than regular terminal rates.
As you can see, parking inside the airport terminal lots and garages, whether it'd be daily, long-term, or valet, can be very costly, especially if your trip is longer than a few days. Onsite airport parking will take a big hit to your travel budget.
Economy
On the other hand, some major airports do offer economy parking. Economy is usually located right outside the designated airport and require a shuttle ride to get there. Economy rates at the cities listed earlier range between $7-$15 per day. However, the downside of economy is that it does fill up fast, especially during holidays and peak travel times. Also, economy lot spaces cannot be reserved ahead of time, so it's first come first serve. Trying to acquire a spot in economy is definitely a risk you must be willing to take, however some airports do have live updates on their lot capacity so you can make a decision before you arrive.
Off-Site Airport Parking
The solution to these expensive options is simple: off-site airport parking. Off-site lots are becoming popular options for travelers because of its convenience, inexpensive cost, and hassle-free experience. Off-site lots are convenient because you can book and reserve your spot ahead of time. Most lots will allow you to book months in advance and some will allow stays longer than 30 days. This option is significantly less expensive than onsite airport parking because lot owners only need to cover costs of the lot, whereas airports are trying to cover the costs of the running business. In fact, in a city like Los Angeles, offsite airport parking is strongly recommended because it is less hectic than trying to deal with their economy lots and shuttles.
So next time you're traveling and decide to drive yourself to the airport, consider all of your options and external factors. Is it peak season? Is the airport or area surrounding it under construction? Do you have enough time to search the airport for parking? Reserving a spot ahead of time at an offsite location alleviates all of these stressful questions. Parking at offsite lot locations with ParkOn ensures you a spot for your vehicle, safety and security for your vehicle, and transportation to and from the airport. Shuttle buses run about every 10-20 minutes at all of our partner lots, so you don't have to worry about running late or missing the shuttle. Our rates are always competitive, and we believe in helping you make your travel experience easy and hassle-free.