Duty-Free: Is it Worth It?
By Adelyn Orfila | 2020
Because you reserved your off-airport parking spot ahead of time with ParkOn, you've made it to the airport with plenty of time to spare before your flight departs. You feel relaxed and stress free, thanks to the simple task of using off-site airport parking. Now what should you do with all this extra time? Well it depends on which airport you're flying out of, but most of your options will involve dining, relaxing, and shopping. If you already ate before leaving to the airport, chances are grabbing another bite to eat might not interest you. Maybe you'll settle for a drink at the bar, but once you finish, you'll still want something else to do. What could there possibly be to do at the airport that can't be really be done outside of there? Cue in duty-free shopping!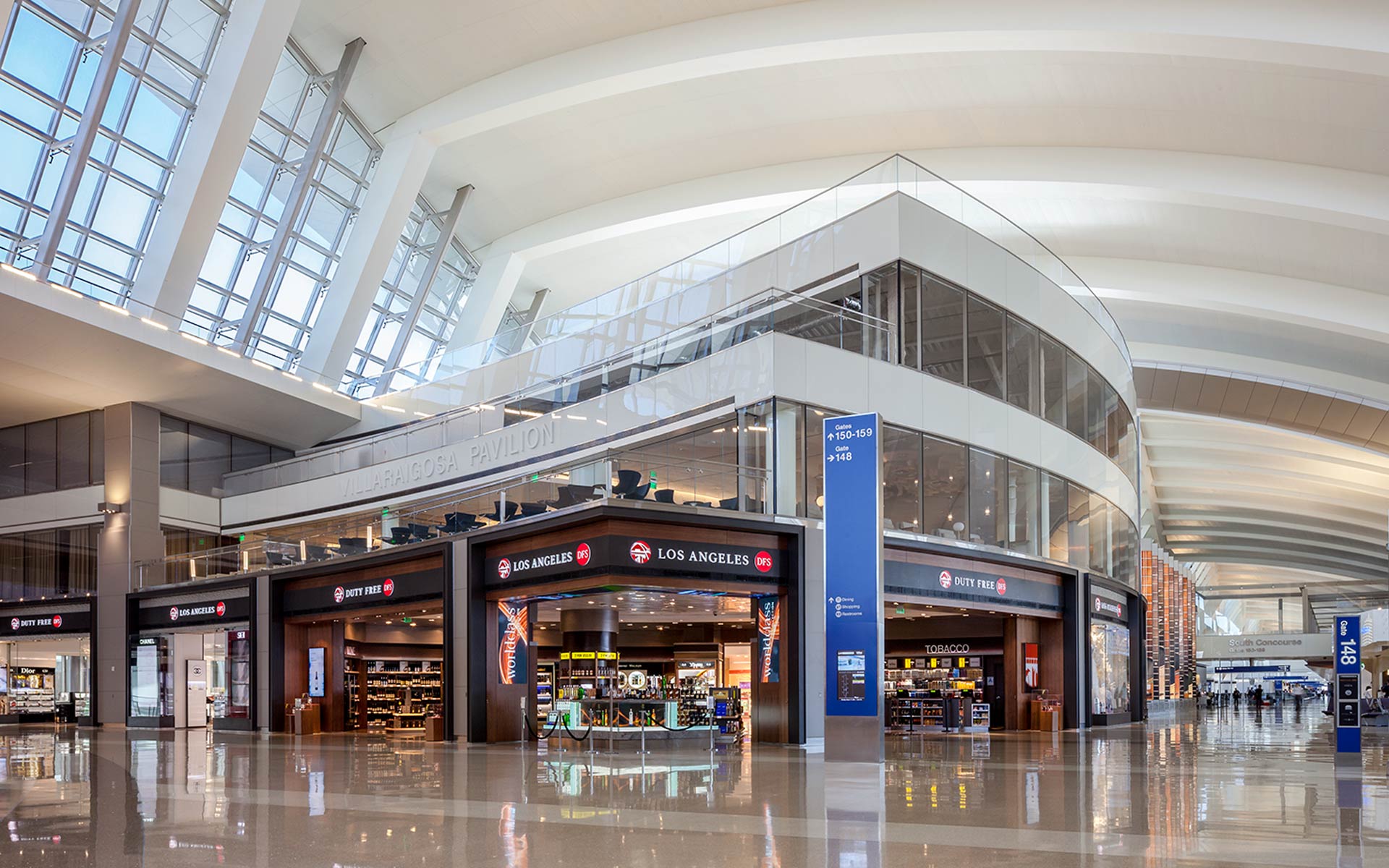 Source: montalbaarchitects.com

What is Duty Free?
Whether you're an avid traveler or travel only once a year, you have probably seen a duty-free shop at the airport, on a cruise ship, or even in a border town. But what does "duty-free" actually mean? "Duty" is the tax you pay for bringing a product across international borders, so a "duty-free shop" is a retail outlet whose goods are exempt from the payment of local or national taxes, but the products sold must be traveling internationally. In other words, if you're flying out of the country, you can shop at a duty-free retailer and not pay taxes on it; all you need is your passport and boarding pass handy. However, keep in mind of some duty-free shopping rules. The United States might impose taxes on you when you return from certain countries, or if the monetary value of the items that you purchased exceeds a certain amount. For example, if you purchased 3 liters of alcohol from the United Kingdom, you will be taxed the other 2 liters once you come back into the United States. To view what countries and items get taxed and what doesn't, visit the CBP Customs Duty Information guide. Because duty-free shops don't charge tax, their products are also somewhat less expensive than regular retailers. This is why duty-free shopping is so popular in some parts of the world.
Is Duty Free Shopping at the Airport Worth It?
I bet you're wondering if duty-free is even worth it. The answer, however, is not black and white. It really just depends on where you're traveling from and what you're purchasing. For example, when you're leaving from the United States, duty-free shop purchases on alcohol and tobacco will have significant savings. Alcohol and tobacco are notorious for having sin tax (you can thank prohibition for that), so purchasing these items might be worth it. When you do purchase these items, the cashier will keep your purchases along with a copy of your boarding pass and ensure it arrives to your gate as a carryon item. A flight attendant will hand you your purchase before you enter the jetway to the airplane. Buying duty free alcohol at the airport is a definitely an item that you will get a good deal on.
When it comes to fashion items, such as clothing, fragrances, cosmetics, and sunglasses, the discounts are all hit or miss. Store owners will purposely raise the prices but still make it seem like they're discounted to trick travelers they are getting a good deal because they are not being taxed. However, for cosmetics and fragrances, you can sometimes find gift sets or sets that have been discontinued for a great deal. For example, at one of the duty-free shops at MIA, I was able to find a double set of the 1.7oz Estee Lauder Night Repair Serum for $155 flat, when two of these alone comes out to $200 plus tax! If you have a favorite fragrance and know how much you would spend on it at your local retailer, check out a duty-free store before departing to see if you can snag a deal on it.
What about other products, like electronics and foods? For food, you won't usually get a good deal because airports generally have overpriced food anyways, so duty-free shops won't lower their prices to be able to compete with airport food prices. If you can find what you're looking for at the city's local supermarket, let's say a chocolate bar or a bag of chips you fell in love with while there, it's probably best to buy it at the supermarket before heading to the airport.
As for techs and gadgets, for the most part it's just not worth it. In the United States, there are always huge sales on electronics throughout the year, such as Black Friday and back-to-school deals. These sales could easily save you 20 to 30 percent on electronics like laptops, cameras, and home items. Online retailers like Amazon also have amazing deals on electronics. Aside from that, duty-free shops don't worry about keeping up with the latest technology, so if you do see a good deal on an item, it could be outdated or discontinued. Another thing to consider while shopping duty free or internationally in general is the exchange rate for the country's currency compared to your own. Remember the weight of your dollar!
After reading this, you probably think shopping duty-free is a bit of a hassle. Luckily, the website dutyfreeaddict.com can give you the breakdown of all duty-free items that are worth it or not. Here you can compare prices and rank all the bargains at popular travel destinations. So before you stress, put your knowledge to the test and check out what items will get you the most bang for your buck.
Duty-Free Shops at LAX
Los Angeles International Airport is one of the largest international gateways in the world, meaning more international travelers fly through here than almost any other airport in the world, and for duty-free retailers, this is a huge deal. More international travelling means there's a possibility more people will buy duty-free before flying out of the country. If you're ever flying from LAX, here are all the duty-free stores you can shop at:
Store: DFS Duty Free
Location: TBIT - South Concourse
Store: DFS Duty Free
Location: TBIT - North Concourse
Store: DFS Duty Free
Location: Bus Gates
Store: DFS Duty Free - Fashion and Watches
Location: TBIT - Great Hall
Store: DFS Duty Free - Beauty and Spirits
Location: TBIT - Great Hall
Store: Burberry Boutique
Location: TBIT - Great Hall
Store: Gucci Boutique - DFS Duty Free
Location: TBIT - Great Hall
Store: Hermes Boutique
Location: TBIT - Great Hall
Store: DFS Duty Free
Location: Terminal 2 - Gate 24A
Store: DFS Duty Free
Location: Terminal 3 - Gate 39
Store: DFS Duty Free
Location: Terminal 6 - Gate 64B
As you may have guessed, most of the DFS Duty Free stores will be located at the Tom Bradley International Terminal, because it is where most international airlines depart from. These duty-free stores have a lot of merchandise, such as designer clothing and accessories, jewelry and watches, cosmetics, fragrances, liquor, and other goods. You can check out DFS Duty Free and what they sell on their LAX site.
So, the next time you are flying out of Los Angeles International Airport, or any other airport for that matter, and arrive early thanks to reserving a parking spot ahead of time with ParkOn, be sure to check out the duty-free stores it has to offer, along with the airport amenities, lounges, and restaurants. You never know what kind of deals you may find!